Bob Grewal

President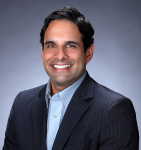 Bob is a mergers & acquisitions (M&A) advisor and President of Seapoint Business Advisors. He has expertise in the sale of businesses in a broad set of industries including business services, manufacturing, wholesale/distribution, healthcare, consumer products, and technology services. He has earned high praise from sellers and buyers for his outstanding level of commitment, financial acumen, work ethic, and creativity in getting deals done the right way. Through his experience, Bob has helped sellers complete transactions with a wide variety of buyers including private equity professionals, high net worth individuals, and large acquisition-minded corporations. He works with business owners by helping them prepare their business for sale, generating opinions of value, and general consulting. He takes tremendous pride in providing each client with a high level of attention and responsive service. Bob knows what it is like to be a business owner. Prior to Seapoint, Bob founded, built, and successfully sold a consumer products manufacturing company. Before building his own company, he spent 15 years in sales at several successful technology companies. Bob is a Certified Mergers and Acquisition Advisor (CM&AA) with the Alliance of M&A Advisors, Merger and Acquisition Master Intermediary (M&AMI) with the M&A Source association, licensed real estate broker with the California Department of Real Estate, and earned a Bachelor of Science in Finance from California State University Northridge.
Greg Howe

Vice President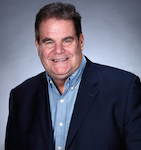 Greg is an M&A advisor and a Vice President of Seapoint Business Advisors. He has nearly 30 years of business experience and over 10 years of experience in mergers and acquisitions. Greg provides business owners with an opinion of value of the most probable selling price, brokering and general business consulting. He has a wide range of experience from small startups to Fortune 500 companies. He worked with Amgen as one of their first 50 employees, Amada America, and Johnson and Johnson. Prior to his work in mergers and acquisitions, Greg was a licensed attorney and was instrumental in the creation of Biosource International. He provides clients with a unique combination of business and legal experience. He is a Vietnam era veteran and has lived in the Conejo Valley since 1976.  Greg is a licensed broker with the California Department of Real Estate, a member of the Thousand Oaks chamber of commerce, has an MBA from UCLA, and a law degree from Loyola Marymount University.
Jon Henson

Vice President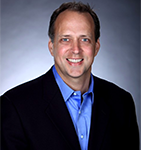 Jon is an M&A advisor and a Vice President of Seapoint Business Advisors. He has over 20 years of business experience in the Telecom, Communications Equipment, and Industrial markets. He has served in Sales, Operations, and Management roles in companies ranging in size from large multinationals to start ups. Jon has a special expertise in the Interconnect products, Contract Manufacturing, Medical Device,and Industrial products. He provides business owners with opinions of value of the most probable selling price, sourcing qualified buyers, brokering, and general business consulting. Jon is licensed with the California Bureau of Real Estate, and has an MBA from the University of South Carolina and a Bachelors degree from University of North Carolina at Chapel Hill.
Bob Fiorella

Vice President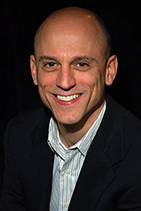 Bob began his career in 1989 in Bankers Trust Company's investment banking division in New York City. He moved to Los Angeles in 1990 and worked on several Southern California deals including the Avery Dennison merger, the sale of Krause's Sofa Factory and the sale of Standard Concrete Products. Over the subsequent two decades, Bob's career centered around the media, entertainment, packaged goods, wholesale, distribution and specialty retail sectors where he took on roles such as CFO, Chief Operating Officer, Chief Strategy Officer and independent board member. Deals that Bob worked on or led during those times included the acquisitions of October Films, MGM's video distribution rights, New Video, and Gaiam Vivendi Entertainment. Bob has worked on over $600 million in various M&A and capital raising transactions throughout his career. Bob holds a BS in Economics from Cornell University and an MBA from UCLA's Anderson School of Management.
Nolan Kapp

Vice President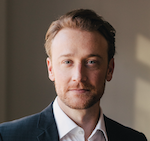 Nolan

 is an M&A Advisor and Vice President with Seapoint Business Advisors. He is responsible for executing a variety of M&A advisory, consulting, and valuation assignments. Prior to joining the firm, Nolan spent several years as an analyst in the health care industry where he reviewed, negotiated, and optimized contracts on behalf of a hospital network. Previously, he worked at a regional public accounting firm assisting closely-held businesses and professional practices. In 2015, Nolan was selected by the National Association of Certified Valuators and Analysts as a 40 under Forty honoree. Honorees from across the US were vetted against their peers, and must have exhibited excellence, superior quality, and the spirit of pioneering in the performance of valuations and other related advisory services. Nolan received his BS in Accounting from the University of Kentucky, and he is a member of the American Institute of Certified Public Accountants, the Kentucky Society of Certified Public Accountants, the National Association of Certified Valuators and Analysts, the Association for Corporate Growth Los Angeles, and the Alliance of Merger and Acquisition Advisors.